Tomorrow my oldest son Graduates from High School. *Gasp* is that possible?
We're so proud of him and can't wait to see what the future holds for him.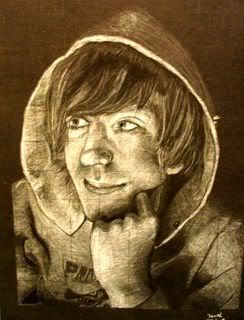 Love this self portrait he did of himself in Art Class! I can't wait to use it
for a layout. I also took a photograph of him leaving for his last day of school
and plan on using it in a layout combined with a photograph I took on his first
day of school. That is my idea of the day. Combine photographs that show history.